Storage VPS for backup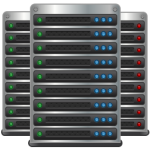 VPS. You can use auto-backup storage for Jetbackup, Restore Manager, cPremote and other plugins. You can easily use our service, We have 24hrs expert support team, 99% update, latest server. Now you can save your important data. We providing domain, hosting services since 2010.
A backup storage Server refers to physical locations or devices for storing copies of data for recovery in the event of failure or data loss. Backup storage Server systems usually include both the hardware and the software for managing copies and recovery.